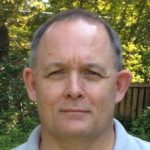 Born on February 26, 1959 in Chattanooga, Tennessee, Steve's family returned home to Sand Mountain in Dekalb County Alabama when he was eight years old. After graduating from Crossville High School in 1977 he attended Snead Community College for two years. On May 9, 1980 Steve married Renae McClendon.
In 1983, after a short mission term in Haiti, Steve became the Youth Pastor at New Commandment Fellowship Church in Alexandria, Alabama. In 1986 he became a founding member of the Vineyard Christian Fellowship in Anniston, Alabama where he served as worship leader for nine years.
With his son Matthew, Steve co-founded JustWorship.com; a website totally dedicated to worship. Through JustWorship.com Steve's books and devotional have been downloaded for free in over 200 countries and territories. Some of his worship songs have been used in churches in the United States and abroad.
Steve and Renae have five grown children, whom they home schooled, and ten grandchildren. They presently reside in Oxford, Alabama, U.S.A.
You may contact Steve at stevewpruitt@gmail.com.